Krista's Newsletter #001
Creator Trend
"Oh darlin I was blind to let you go/Now when I see you in his arms/I want you back" --I Want You Back-The Jackson 5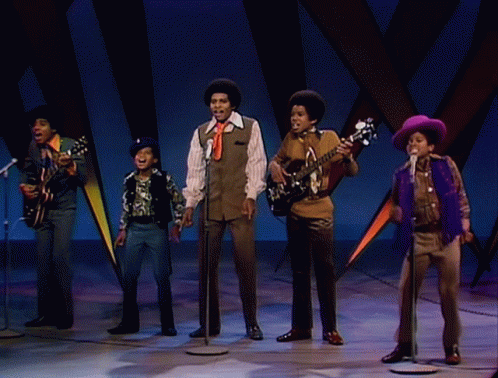 A young Michael Jackson and his brothers sang this years ago. Now, it seems some of you favorite social media platforms are singing it in an attempt to lure creators back to their platforms and away from the creator economy.  LinkedIn launched a $25M LinkedIn Creator Accelerator Program at the end of 2021, granting 100 creators $15K  as part of a 10-week program to ""help them share content, spark conversations and build communities," Andrei Santalo, LinkedIn's global head of community, wrote in a post.
LinkedIn wasn't  the first platform to take this approach, of course. YouTube put up $100M for its YouTube Shorts program to reward creators and compete against TikTok. Mark Zuckerberg committed to pay $1B to Facebook and Instagram creators by the end of 2022. And TikTok has streamlined it's creator rewards and tools into a single program called Creator Next.
So, what is behind all these grand gestures of cash from Silicon Valley?  I refer back to the Jackson 5 lyrics that opened the newsletter.  Similar to independent films and record labels, creators quickly realized social platforms needed them more than they needed social platforms.  Creators tired of  YouTube, Facebook, etc making millions in ad revenue on their backs. To add insult to injury, some creators found their work being copied for profit without being credited, and found their platforms unprepared or unwilling to protect them.  (see the #BlackTikTokStrike of last summer ).  
Several startups sensed a new market arising, and platforms like  Patreon, Ghost, Kajabi, Cameo, Substack, and Buy Me a Coffee were launched, allowing consumers and followers to pay creators directly . (Since this is a G-rated newsletter I'm omitting the platform that rhymes with "LonelyCans",)
Do you believe accepting a grant from LinkedIn or TikTok is "selling out"?
Or would you take the money and run?  
---
Gangster Content of the Week
Editor's note: One trait I admire in content creators and marketers is the ability to seize an opportunity quickly, develop killer content around it, and drive good results. I give you "Gangster Content of the Week"-K
When North Carolina's own version of "Uncle Ruckus" from The Boondocks, Lt. Governor Mark Robinson, took it upon himself to crisscross the state making loud and wrong derogatory speeches about the LGBT+ community, Raleigh microbrewery Ponysaurus Brewing, decided to turn lemons into ale. Along with ad agency Baldwin&, the microbrewery set up the "Lieutenant Governor's Fund for the Fabulous". (I hollered) Portions of each sale of Ponysaurus'  Don't Be Mean to People-Golden Rule Saison beer go to the fund which benefits various LGBT+ rights organizations. Patrons are also encouraged to "post a toast" to  Lt. Gov. Uncle Ruckus  on social media  "thanking him for all the work he's doing through the #fundforthefabulous."
No word on whether the Lt.Gov. has turned into a pillar of salt.
Read more at: https://www.newsobserver.com/article256290697.html#storylink=cpy
One-Minute Coaching - Set a goal before you create.  
Asking right-brained creatives like us to spend time on objectives, business metrics, conversion rates, revenue per subscriber, etc is like asking us to write with the opposite hand - it just feels backwards. It's not what we do, right?  I've had some clients get mad when I bring this up, because well, it just isn't fun. But see goals actually help you know what content to create. The YouTube video you shoot if your goal is to get 1000 new subscribers is different than the vlog you shoot if you are trying to sell a new group coaching program. Make friends with goals y'all, okay?
What I'm Up To
Anybody who knows me knows I stan for YouTuber Casey Neistat.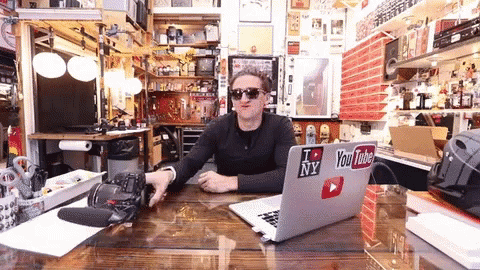 Like stanny stan stan. Talk about Gangster Content, Casey is the GOAT. I like him because he "got his outta the mud", he tells his own stories his way, and he is a dedicated humanitarian. So, imagine my joy when I found out he is teaching a 30-day film making CLASS online! Class starts Monday, so I will update you here on how it's going.
Okay, so wow this is edition 001 of the Creator Coaching newsletter. Thank you for subscribing and reading.  If you need some content strategy help and want to schedule a 15 minute conversation, you can reach me here. See you next Wednesday!
Like the newsletter?