Krista's Newsletter 005
In this week's newsletter:
Gucci taps a TikTok trainspotter to create content
One-Minute Coaching: In 3 years, what will you tell me has happened in your life?
New logo, new publishing day
---
Gucci taps a TikTok trainspotter to star in YouTube commercial
It almost sounds like a joke at first you know? .
Haute couture fashion house Gucci hires a Trainspotting TikTok influencer named Francis Bourgeois to star in their YouTube commercial. Francis loves trains. During the pandemic he started documenting his love of trains on TikTok. Gucci noticed him and his popularity, and here we are. What's interesting about this project is Gucci's agency, Highsnobiety, used Francis and his channel as as the basis of the video's creative concept, then had him star in it, instead of, as we've seen many times, hiring an actor like Jared Leto to promote their latest cologne in a TV commercial.
What does this mean?
Content creators are winning,y'all.
I'm not saying if a brand wants to co-opt your content for a commercial, you have to do it. I think it shows the opportunity to also market your podcast, livestream or YouTube channel as a brand.  
Check out the Gucci spot featuring Francis Bourgeois and let me know what you think in the comments.
---
⏰ One-Minute Coaching Session: In 3 years  what will you tell me?
One of my new favorite business coaching gurus is Rich Litvin. I am taking his course, Exponential Coaching, on Mindvalley.com. When starting with a new client, he asks this question: "Say it's 3 years from now, and we run into each other at Starbucks. I ask how it's going, and you say, "Rich, you won't believe it. It's amazing. Let me tell you what's been happening."  (maybe a little corny, but you get the idea). Then he asks the client, what do you want to be able to say about your life in that conversation in 3 years?   Instead of just writing down a list of goals, this approach asks you to start in the future and work backwards, with a time limit. So I'm asking, if I ran into you in 3 years, what would you want to be able to say about your life? Drop it in the comments, I'd love to hear what you come up with.
New logo, new publishing day
I have a new logo and branding for Creator Coaching. Here's the main logo if you haven't seen it:
I wanted to have a clean retro style and my designer did not disappoint. I also have an official color palette to use on the website. I hope you like it.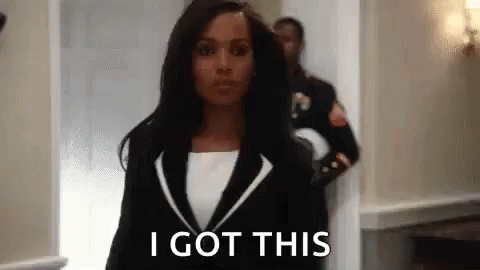 Finally, I decided to change my newsletter publishing day to Sunday, from Wednesday. See, Creator Coaching is my sidehustle.  I did some soul-searching and realized I am not going to create the best content for you in the middle of a workweek. By moving to Sundays, I can write when I'm fully rested and not tied to a calendar full of webex meetings.